The Librariá occitana (Occitan bookshop) first opened in Limoges in 1984. It has been run by the Institute for Occitan Studies in Limousin (Institut d'Estudis Occitans dau Lemosin) since 2000.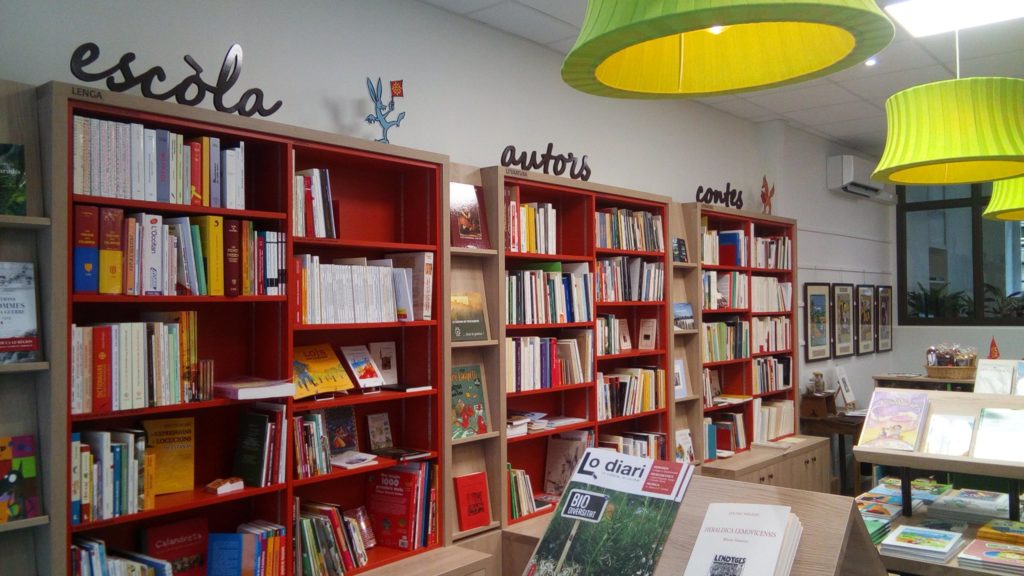 A place where to find
Books : novels, books about history, ethnology, music, cooking, children's books, books to learn the language… in Occitan, in French or bilingual ;
CDs : from the troubadours' to nowadays'music, either traditional or rock, electro, ska music… ;
Films, clothes, plenty of gadgets (stickers, key-rings, flags,…) and Occitan-labelled products (for example Cerva d'Òc, beer made in Occitania).
An information center
The Librariá occitana is a place where to find information about and the beginning of an immersion in the Occitan language and culture thanks to all sorts of events such as exhibitions, evenings, book-signings. You are welcome !
To find us
Opening hours
Tuesday : 15h-19h
Wednesday : 10h-13h | 15h-19h
Thursday : 15h-19h
Friday : 10h-13h | 15h-19h
Saturday : 10h-13h | 15h-18h
The online shop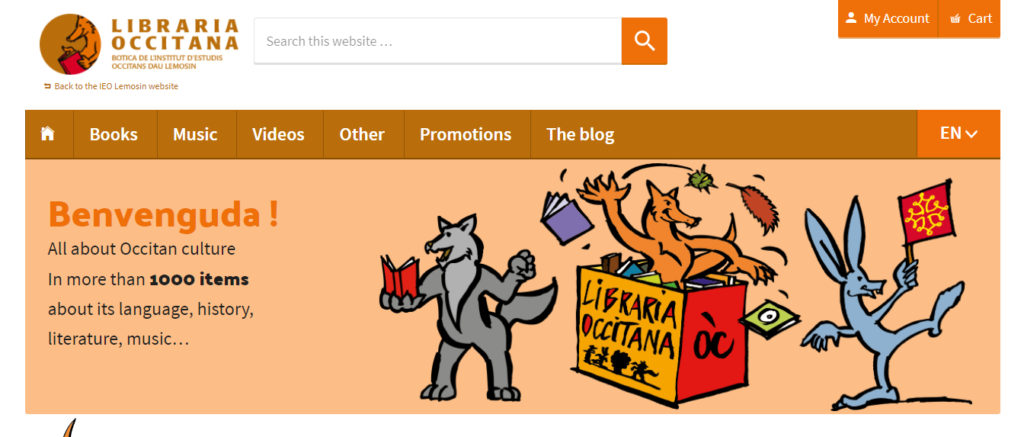 Selling all over the world. Try it !
The Librariá occitana is a member of

The Librariá occitana is « point libraire ». You want to buy a book on-line ? Buy it on lalibrairie.com and come to fetch it at the Librariá occitana !